INTERVIEW WITH HERWIG SPIEGL
ALLESWIRDGUT ARCHITECTURE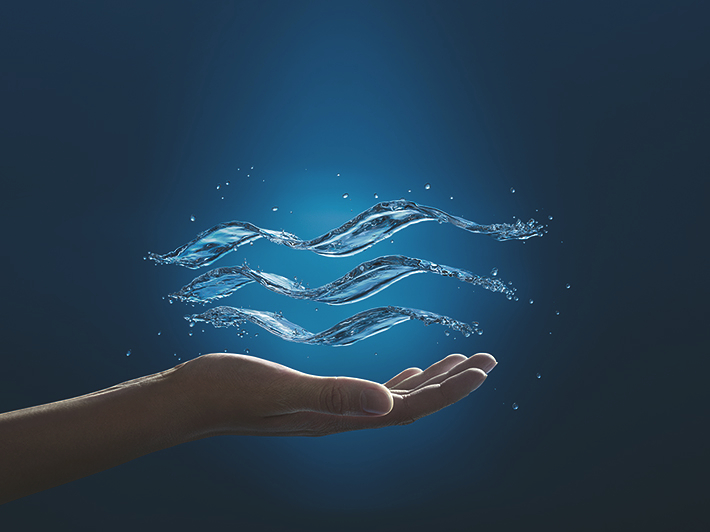 Herwig Spiegl studied from 1992 to 1999 architecture at the technical university in Vienna and during this time, he studied architecture abroad at the Mc Gill University in Canada. While his studies, Herwig Spiegl supported various architecture offices in Austria, Germany and Netherlands. Together with the partners, he founded the architecture office AllesWirdGut in 1999. Contempora- neous he started a yearlong architectural studies at the UCL Barlett School of Architecture in London and got his diploma 2003 at the technical university of Vienna. In year 2002 the office AllesWirdGut ZT GmbH was founded by Herwig Spiegl and the office partners, Andreas Marth, Friedrich Passler and Christian Waldner. Besides, he supports the technical university Vienna as tutor of architecture from 2000 till 2007. In 2016, AllesWirdGut has opened a new office in Munich and Herwig Spiegl is now member of the design advisory board from Stuttgart, Germany.
If we could let or sell living space by cubic metres instead of square meters or square feet, this would be fairer from my point of view. We could plan and create structures that are economically feasible and neutral in terms of their possible uses.
What sets your practice, ALLESWIRDGUT ARCHITEKTEN, apart from other firms?
This is clearly a sixty-four-thousand-dollar question and we should not forget that the way you perceive yourself always differs from other people's perceptions. Looking back on the 18-year history of our practice, I can state that we have acted consistently throughout this long period. We were four founding partners and right from the start we learned that there are different opinions apart from your own and that it makes sense to incorporate these different opinions in your own considerations. One needs to engage with others, listen to them and then blend the different aspects into a shared solution. Architectural work has always been a personal one. Until the year 2000, architecture tended to be characterised by individual personalities. Since then, there has been an increasing shift from the individual to the team. Success will come to those teams who positively implement collective thoughts right from the very start. When I say "positively implement", I mean you should not waste time with endless debates and lose sight of your actual goal. Those who have managed to fuse different opinions into a new, shared result have been successful almost by default. This way of thinking can also be found in today's society. The collective approach to many issues – whether you like it or not – is the important trend of our time. Of course, this also flows from digitalisation and the opportunities it creates. At AllesWirdGut, we recognised very early on that this strategy of shared thinking was the logical way forward. Developing ideas as a team is something which we continue to do today, regardless of the size of the practice. To return to the question: One of the things that set us apart from other practices is this different process, which leads to different results. Architecture is no longer some- thing that is dogmatically dictated from above but rather something that evolves and is dynamic. Different ideas from different areas are quite natural influences which architects should be open to. These influences used to exist across a wide range of different eras. However, today we live in a high-speed world of complex changes, challenging us to respond flexibly at all times. I feel that teams are better at this than individuals, even though one might argue that individual decision-making is faster. A team is capable of absorbing a far greater number of influences, of looking at different points of view and of shaping them into a solution.
How do you use "Building, Information Modelling" (BIM) as an interdisciplinary approach in your work?
For us it is still early days in using BIM and we are not quite clear about the direction of travel. Many different groups and think tanks are working on the definition of BIM standards. In principle, I feel that BIM is a logical step towards the future and this step involves a number of very different aspects. In recent months, in particular, we have heard more talk about robotisation than ever before. The advance of automation will not stop at the doors of architects' offices. Therefore it makes sense to engage with this technology and to tie automation into one's process. For example, the statutory EnEV calculation of a proposed building's energy effi is a highly complex effort which requires all sorts of parameters to be fed into the software. We are already capable of representing our designs as three-dimensional views and we can draw our plans jointly with other planners, so calculating results is not really difficult. One must not forget, however, that the computer or robot will only spit out what it has previously been fed. The results are produced very fast and at some point in the future hardcopy printouts of plans will probably become obsolete. Eventually there will probably be no more bills of quantities because all planners and contractors working on a particular project will have access to all relevant information through the BIM model, at least in theory. In past developments we have seen the importance of having global standards and normative agreements. I expect this is where the issues will lie with the BIM model. Aside from this, I see another issue in terms of the practice landscape. In Austria as well as in Germany we have both very large architects' practices and a large number of smaller ones. I wonder whether these smaller offices will be able to keep up or whether they will be forced to in-source these BIM services exclusively from the larger practices. On the other hand, automation will enable us to devote more time to our creative processes. It is exactly this part of our work which will be left untouched by this whole automation trend for some time to come, even if we will not be able to get around using it. I feel that this creative process may at some point become architects' last bastion, unless artifi intelligence outpaces us too. BIM is a new step forward, a new tool, and we will not be able to get around using it, because it is definitely not going to go away!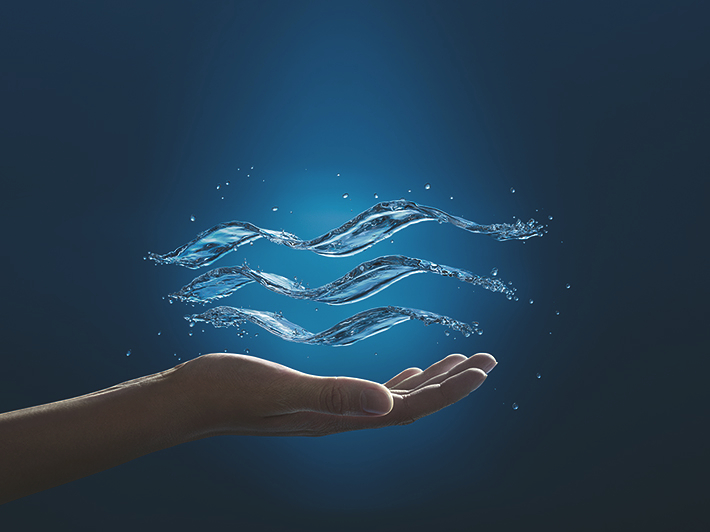 Research & Development Campus – "Sustainable Future City" © AllesWirdGut
What are your key drivers as contemporary architects? Do you have a vision that moves you?
Our understanding of architecture at AllesWirdGut is very much focused on the way people live together and with one another. All our projects are very much concept- driven and we try to give answers through forms as a logical consequence of intrinsic concepts. We all know catchphrases such as "form follows function", "form follows energy", "form follows requirements" and so on. In our practice, however, the "finding of form" and the artistic aspirations do not take centre-stage. Rather, our first step is to ask what architecture can contribute to society. What are the tasks of the future which we will have to address? There is nothing to be said against building beautiful stand-alone projects. An outstanding example of building culture would be Hamburg's new Elbphilharmonie concert hall. Beyond its artistic and architectural ambitions, this building also serves very important socio-political functions. I believe that architecture can no longer afford to lead a solitary and aloof existence but that it has to engage with the many social issues more intensively and come up with appropriate answers. It would also be presump- tuous to believe that the architectural community can resolve these issues on its own; this will not be possible. However, I note that we as architects have been trained and have learned to pull together the most varied aspects of a task. Seeing this, I am convinced that architects will be able to play a key role in the future by trying to under- stand and appreciate varied wishes and expectations. From this angle I see the architect of the future as a key player when it comes to bringing people together. At the risk of sounding a little dramatic, I believe that architecture does have the potential to serve society in a really meaningful way. This is already evident, on a smaller scale, in housing construction. The task is no longer to come up with well laid-out flats or apartments but also to create spaces for the resolution of day-to-day conflicts. Going forward, this will become immensely important on a small and on a large scale. These locations are to enable and encourage productive interaction among people much in the same way as we were used to in the traditional family, when several generations used to live together, engage and interact with one another. Much of this has been lost in our modern cities. At present our society is rediscovering many aspects of the "good old days". This could be, for instance, freshly cooked food in contrast to the 70s-type processed food which I grew up on. Back then it was said that modern house- wives needed to use ready-made food in order to save time. Today we have recognised that many such trends were actually dead-end streets. Now we are rediscovering the old and seeking to blend it with innovation. Applied to architecture, this means that we are looking at the exciting challenge of integrating tradition with innovation in order to preserve or revive the human side of living.
To achieve this, we obviously need the new generation of clients, but the property sector continues to be very conservative and finance-driven.
This is one of the biggest obstacles which I frequently see here in Central Europe – the lack of risk appetite on the part of those decision-makers who, at the end of the day, decide what type of architecture to build or not to build. This decision is not taken by architects but primarily by investors, developers and owners. Regrettably clients' risk tolerance is extremely low, which is certainly partly due to the current high demand for space. Developers are not really under any pressure to compete on innovation. They have no trouble selling and letting housing built to very conventional standards. However, I believe that this kind of thinking will land us into trouble over the medium term. On the other side of the pond, in the United States, they take a completely different approach. They try out a lot of new ideas and accept that nine out of ten attempts fail. In contrast, we often lack courage. You could also say that we have not yet realised and accepted that at some point it is no longer good enough to go on perfecting that which we are familiar with and are accustomed to. We must not shut ourselves off from the new. Urban planning, too, cannot endlessly be done from a perspective tied to the past. The past is important because you need to know it in order to look ahead and imagine what the future holds. However, this should not be our only perspective. Our problem today is that our future is shaped by decision- makers who were raised in the past. This set-up appeared to be appropriate for a long time and it was in fact the right one: It was the village elders who possessed the greatest wisdom and were therefore asked to take decisions. Today we are living in a fast-changing world where this model can no longer work on its own. Present-day issues need to be addressed on different levels by a team working together – only us four partners at the executive level but our wider team comprised of all employees. We need the most varied models of cooperation and participation; as partners we can no longer afford the belief that our experience alone will produce the right decisions. We have to bring the other experiences and decisions into the process and then find the best solutions by fusing these resources. Here in Europe we still rely too much on our old ways. We should also make use of all possibilities to launch architectural experiments, e.g. through international architectural exhibitions.
Your practice has been very successful and is celebrated as a "shootg star" in the press. How do you persuade clients to work with you?
Being referred to as a '"shooting star" always sounds very flattering. As a practice that has steadily grown, we have undergone a certain maturation. Right from the start we were very well received by the press thanks to our "turnOn" project, an experimental vision of housing and living which catered both to the tabloid editors at Bild-Zeitung and to the special-interest writers at ARCH+. Meanwhile we look back on a large number of projects completed for different clients. We have been building continually for the past 18 years. Getting a client to sign off on a project requires a lot of work. Someone who is good at convincing and persuading other people will certainly be more successful at this than someone who is timid and finds it hard to sell their ideas. Essentially it all comes down to effective communication. Until only a few ago, architecture spoke a language that many people on the other side of the table found hard to understand, an elitist language which was difficult to comprehend. If the people you are meeting with feel that they cannot really converse with you at your level, this is not a pleasant feeling for them. This is why we always strive to explain our ideas with very simple means and in terms which are easily under- stood by everyone; we seek to explain architecture in a way which enables people to really understand our narrative and pass it on to others. A good example is one of our very first projects, a small village centre in a narrow Tyrolean valley. Surrounded by towering mountains and deeply steeped in tradition, this village required a completely different conceptual approach, taking into account local people's reservations about all things modern and contemporary architecture. Through clear explanations of objective arguments and the potential benefits for the village we succeeded in persuading the initially sceptical local community and eventually even encouraged some of them to emulate our architectural approach in their private projects. What we took away from this was an invaluable experience which we have repeatedly been able to draw on – which is not to say that our efforts are always successful, of course.
So convincing people also takes a lot of psychology and tact - how do you use this insight in your daily work?
After all we are all human. There is a lot of communi- cation in this process. Nowadays the most incredible things can be promised by fancy pictures and images. Visualisation is capable of conjuring up a projected reality but it can also cause certain reservations in people. When preparing presentations, sometimes we feel it is better not to show a clear picture but to focus the communication on the gains potentially delivered by our proposed project. This is what it is all about; it is not about whether we use the colour red or the colour blue. We always approach our projects with a certain aesthetic aspiration, but these aspirations differ according to the nature of the projects; the beauty of a social housing project can maybe reside on the inside. Even so, we share a preference for harmony and always strive to create harmony and balance.
How much, on average, of your original ideas and designs can you eventually implement?
We get more than 90 % of our projects through compe- titions, where our success rate is around 10%. Once we have won a project, we mostly succeed in translating our ideas into reality, following through from the competition to the construction site. This is partly due to our good internal organisation and partly due to the fact that a competition already produces a concrete result. Where we can convince the competition judges or the committee through the strength of our arguments, we can typically see the entire project through and ensure a high level of architectural integrity. Nevertheless, cost pressure always challenges us to bring to bear all our creativity. Speaking at the opening of Hamburg's new Elbphilharmonie concert hall, Pierre de Meuron said that once you find yourself battling with exceeded schedules and budgets, upholding your high standards of quality is paramount, because quality is the only aspect of permanence in this process while every- thing else will be forgotten. He his right – but explaining this in a meeting with your client can be quite a challenge!
Did you set up your munich office because you won a local competition?
Yes, exactly. Within a relatively short space of time we won two design competitions staged by the GEWOFAG housing company. During the negotiations about the terms of the contract we were made aware of the benefits of overseeing these projects from a local office. While we had been contemplating the idea of setting up shop in Germany for quite a while, Munich had not exactly figured at the top of the list. Having won the competitions, however, opening our second office in Munich was a logical move. Today we are really happy about having taken this impor- tant step forward in our journey. Among other things, the proximity to Vienna allows us to travel by car or by train, which is a major advantage for us. Munich and Vienna are very similar in many ways and we feel extremely welcome here.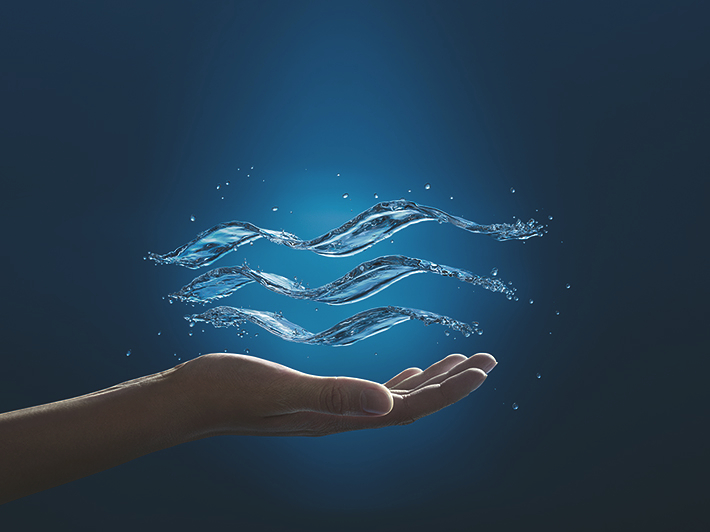 Experimental Housing Vision – "Flexible Floorplan"
© Michael Dürr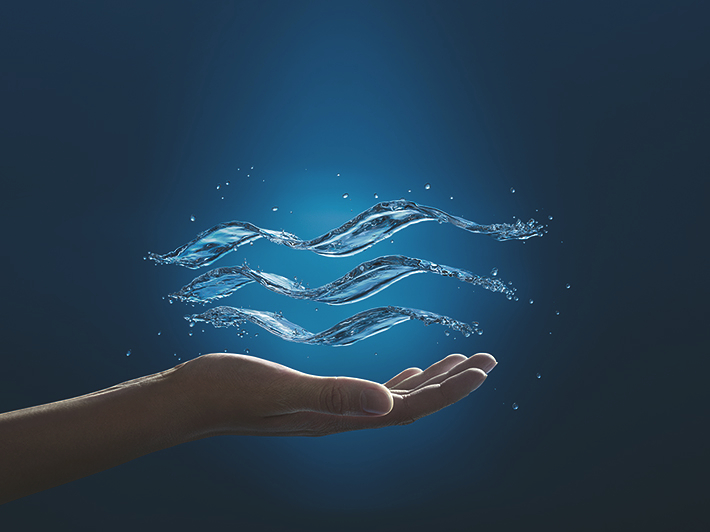 Experimental Housing Vision – "Flexible Floorplan"
© Michael Dürr
What is your credo on "rethinking housing construction"?
There is a massive need for improvement in all major Central European cities. Not only did the rethink start late, there was also a lack of fresh thinking altogether. The extremely high demand we currently see in the housing market means there is a risk of decision-makers thinking exclusively in terms of volume, i.e. prioritising quantity over quality. The downside to this will be revealed later.
Vienna has been better at this than other cities in Europe...
Vienna is often cited as the Mecca of social housing. The presence of numerous non-profi housing companies and associations means that people can find affordable fl and apartments in Vienna. But it is important to know that the city government has a policy of allocating a large part of the land for housing construction on the basis of competitions, which forces developers to outdo their competitors. For example, a developer can quote lower prices, even though this will mostly not be enough in itself. To actually get their hands on a plot of land, developers need to come up with compelling concepts and offer something that sets them apart from their competitors. These competitions consequently promote innovation and encourage developers to take risks. Moreover, in Vienna there is room for architectural ideas which continue to be seen as highly exotic in the rest of the German-speaking area, where they tend to be brushed aside quickly. Every time I hear the response "People don't want this", I wonder how many people were actually asked. Which brings us back to the topic of decision-makers lacking willingness to embrace risk. The big issue we have been debating for the past two years – i.e. since the worsening of the refugee crisis – is affordable housing. Growing pressures to create temporary accommodation quickly and at minimum cost meant that certain standards that originally applied to everyone were suddenly being quietly abandoned. No attention was being paid to the wide variety of concepts available for affordable housing construction, e.g. the "sharing communities" concepts which are currently making inroads into housing construction. These models have existed for a long time and we are familiar with them from our student days. Students have always had to live very cost-efficiently, from sharing rooms to sharing rides. Digitalization has resulted in an extreme professionalisation of these models, and companies are suddenly making enormous amounts of money with them. Just think of Airbnb. I always wonder why this successful model of communal accommodation has not taken root in the minds of housing companies.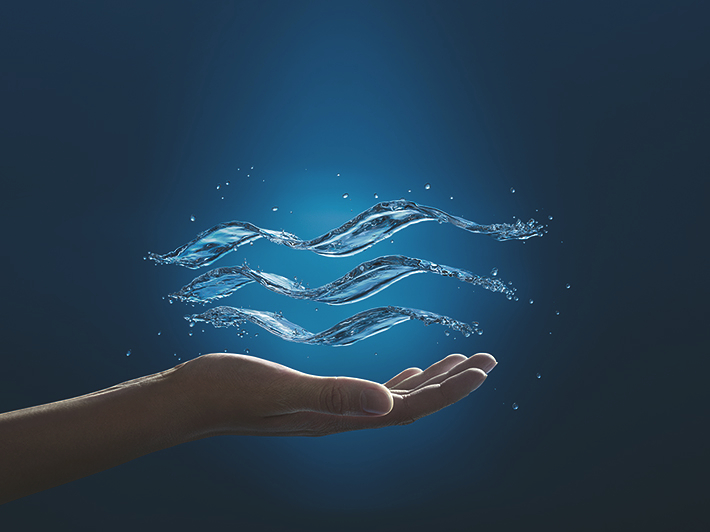 Experimental Housing Vision – "Flexible Floorplan"
© Michael Dürr
Of course we can also try to build at lower costs by using certain prefab techniques or factory-made elements. This was tried in the past, in the case of concrete tower block construction with all its drawbacks. Given the extreme cost pressure we are under, we have to resort to such methods as they are presented to us by other industries. As architects we plan one prototype after another, which is completely uncommon in other industries. A contem- porary tower block does not have to look like the ones built several decades ago and there is no need to repeat the mistakes made back then. We have learned a lot, in particular with regard to public spaces. Numerous new developments in serialised construction are today based on innovation in the materials and pro- duction sectors. We all know 3D printers. And we all know the examples from China of houses being printed from concrete. Admittedly, these are not necessarily the kinds of examples favoured by architects. Moreover, we are all familiar with prefab houses; they are frowned upon by architects because they do not reflect our visions of aesthetic and artisanal construction. However, they do harbour potential for new approaches which we have to embrace and evolve in order to fulfil the varied demands being made on the housing market. To be able to implement this, you have to engage in dialogue with housing companies and developers. We need to listen to and appreciate their thoughts and concerns – and they should be able to listen to and appreciate our thoughts and concepts. We have to break this pattern where new ideas are rejected based on pre- conceived notions, otherwise no headway will be made.
Breaking with tradition is always a challenge, even though a rethink can also mean an enrichment.
Exactly, you have to allow for rethinks. We live in an enormously multi-faceted society. I am sure that even for the quirkiest housing project we could find exactly the kind of tenants who will feel right at home there. We could try different things but we are regrettably not doing so. This is why it is apparently difficult to launch spectacular innovations in today's housing sector.
Could you tell us something about your current projects in Munich?
Essentially what we are trying to do here is kick-start a revolution with many small steps. Take our housing project in Prinz-Eugen-Park, where our concept is based on a pre-existing urban structure which was planned along clear, rational and efficient lines. We focused on creating a standardized and effi pattern which would use diverse applications to create a heterogeneous picture. The task was to fuse cost-efficient production methods with lessons learned about architectural identity learned from the past. In addition, we felt it important to create the right con- ditions for communal living, at a scale which people are actually comfortable with. Sociologists tell us that people are capable of cultivating and maintaining personal contact with approximately one hundred other people. These kinds of neighbourly relations are not only possible but are even required to ensure that people get along and feel at ease. This thought has a direct bearing on access typologies in present-day housing construction. It is obvious that we cannot all continue to build those small detached one-family houses if we are forced to build cost-efficiently at the same time. We will need to go for multiplication and certain economies of scale, meaning large-scale construction of flats and apartments.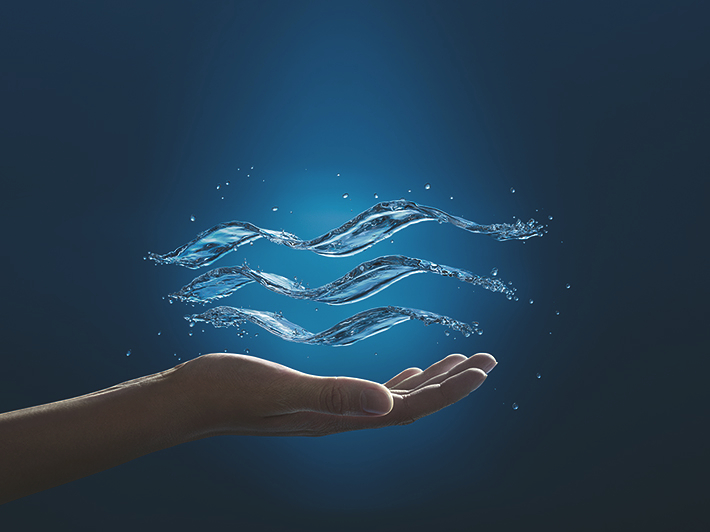 Headquarters Doppelmayr – "Space of Encounters" © AllesWirdGut
If the original works fine, so will its copies?
Exactly. However, it is important to break down the whole into manageable pieces which people are comfortable with; this is a prerequisite for communal living. You cannot promote this type of mindset by building traditional apart- ment blocks with three flats to each floor, accessed through a windowless and forbidding staircase. Facilitating and encouraging encounters between residents is vital. In the case of our Prinz-Eugen-Park project in Munich, our idea is to design these transitional spaces in an appealing way, linking these spaces across the individual floors and designating them for purposes beyond just access. At the end of the day, planning is a permanent negotiation of different positions by different actors, all of whom focus on their own issues and try to push them through. In this situation it is important to convince people by making clear the value added through your proposal in an easily understandable language. Our experience is that most actors can then be recruited into this effort and will find unusual yet feasible ways to move forward while still complying with all applicable norms and regulations.
How would you define a city where people feel at ease?
I believe a city where people feel at ease is a city which allows them to enter into, and encourages, relation- ships. We all love to move about in public space and meet people. We all hate the constant gossiping about everybody in the village. The city offers possibilities for both.
So it's about anonymity and proximity?
Exactly, the city of tomorrow will have to facilitate both. And given the lack of locations and open space, I am a little concerned that we are increasingly ignoring this fact. Frequently we do not know what makes a good flat or apartment, even though we should be aware of this because we all gather experience of them from a very young age. It would be a good idea for schools to teach architecture as a subject in a forward-looking way, enabling people to draw informed conclusions and make demands. Or if we could pose the question of what makes a good city, we will quickly understand that it has nothing to do with spectacular glass towers. Of course, a city can have those as well, but what is more important are its "living rooms".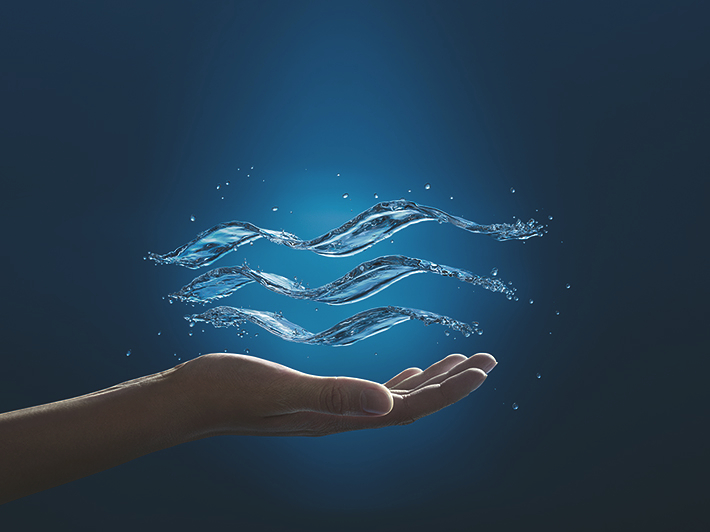 Headquarters Doppelmayr – "Space of Encounters" © AllesWirdGut
How would you define a good flat or apartment?
The challenge in housing construction will be to respond to the constantly changing conditions. Everybody is talking about "fl xibility", but until now nobody has come up with satisfactory answers because we are working with grey concrete which, once poured, sits in place forever. Going forward, however, a greater element of flexibility will need to be integrated into housing. This is the only way to produce spaces which are actually there for the longer term and do not force us to move house every time there is a change in our personal circumstances. We have children but they will not stay with us forever. A really well-planned flat or apartment can offer this flexibility. Today's regulations say we need a minimum ceiling height of 2.5 meters in residential spaces but between 2.8 and 3.0 meters for workplaces. I cannot understand why living spaces require lower ceilings than work spaces. If we could let or sell living space by cubic meters – talking in terms of volume – instead of square meters or square feet, this would be fairer from my point of view. We could plan and create structures that are economically feasible and neutral in terms of their possible uses. In Vienna, excess capacity in the office market contrasts with an enormous demand for living space. There are people who would love to make these office spaces their homes in the style of open-plan industrial lofts, but housing regulations mean they are not allowed to live like that, which is crazy. On the one hand we deplore the current shortage of housing and on the other hand we have protective mechanisms stipulating a minimum ceiling height of 2.5 meters. A rethink could lead to changeable structures which allow for greater flexibility. For me a flat or apartment is a place where you feel at home and which serves as your anchor. I am convinced that people will increasingly value their homes as retreats. Living in an extremely accelerated and digitalized world, we will increasingly require and appreciate these private spaces. Having said this, I am not at all sure whether private spaces will even be possible in the future. Look at the latest accomplishments of those tech giants, I mean all those Apple, Google or Amazon devices we are putting into our homes. They are capable of controlling all sorts of things by simply following our voice commands: order washing powder, switch the light on and off and so on.
At the same time, a microphone and a camera are on all the time in order to facilitate things like face recognition. The home will be very important as the last private space – a refuge where we feel protected and unwatched. Years ago we planned a kindergarten which was a great success due to, among other things, the provision of miniature elevated caves accessible via small stairs from the daycare group room. The low ceiling height of the caves made them accessible only for kids but not for the carers – anyway, this was what we told the kids! The kids loved the opportunity to escape from direct supervision for a while and spend some time unwatched.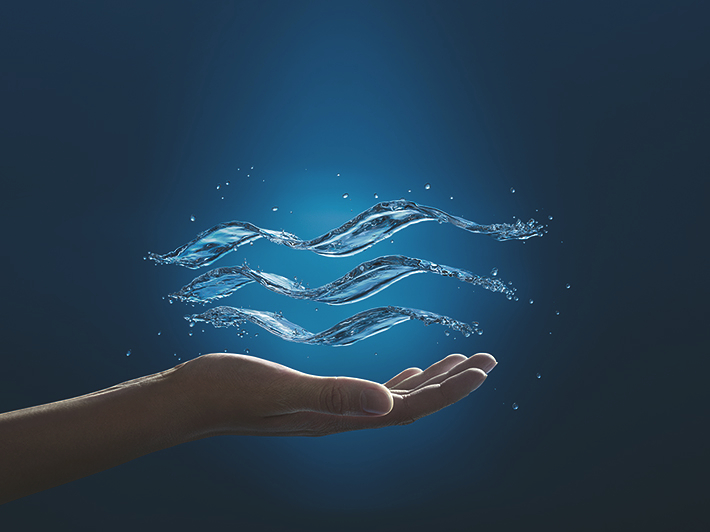 Collective Housing 263 units
– "Communal Living Staircase" © AllesWirdGut
The fusion of the digital and analogue worlds will also change our cities. How will this impact the property sector?
It's an incredibly exciting question. However, it is difficult to speak of "the city" as such, seeing that all cities differ greatly from one another; Hong Kong will develop very differently from Vienna. I do believe that, irrespective of the differences in local and cultural evolution, there is one development which will be the same all over the world. What I am talking about is the area which will be most strongly impacted by digitization and robotization, namely mobility. This will lead to substantial upheavals, even though many of us still do not believe this will be possible or feel that it is still a long way off. Just think of the driverless cars which are being tested everywhere. They are technically possible, and aside from questions about the car's rationale for making decisions in case of an accident the main issues are now political, an issue for lobbyists. The benefits of the technology go far beyond the possi- bility of me reading my newspaper behind the wheel of my autonomously driving car. The real accomplishment lies in the possibility to make your car – to the extent that individual car ownership will still exist at all – available to a certain shared pool for use by others, earning you a little money on the side. We will have far fewer cars in our streets and there will be no more taxi drivers, to name but two likely developments. I will be able to put my children in the car which will then take them safely to school. Everything will be in flux: there will be no multi-level car parks and no garages, meaning that we will need less space for vehicles in the streets. Street crossings will change. While this development will not necessarily turn the street into a public square, streets will become a lot more pedestrian-friendly. I find this an exciting prospect. While I do not believe in car-free cities, the car as a mobility enabler will work in a completely different way and offer a whole range of new possibilities. This means that freed-up space can be reoccupied by humans as pedestrians and citizens. In turn, this will lead to us thinking more in terms of polycentric cities comprising numerous sub-centres, rather than a single major centre. We will be able to make many journeys on foot or by bike while using self-driving cars for longer distances and for transporting heavy loads. I dare not forecast the extent to which this will impact the property sector – that will come not from us as architects but from the requirements imposed by our changing society, i.e. us as people paired with technical innovations from the various Silicon Valleys.
Will the building typologie that still exist today become dissolved?
People will always have certain needs. I believe that even as online shoppers, we will continue to want to visit real stores. True, we currently feel buying stuff online is the modern and logical way, which is not surprising given how convenient it has become. But the personal experience of visiting a store will not become redundant simply because of the convenience of online shopping. Only recently Amazon opened their first bricks-and- mortar shop, which differs from conventional stores by not having a checkout area with cashiers. You use an app on your smartphone to log in, grab a product from a shelf and walk out again. Payment is automatic. This is a super comfortable shopping experience, even though it may be a bit harder to keep track of your outgoings this way. Honestly, I don't dare predict what will happen in the future and how sweeping the changes will be. Already today, we are living in a time which makes so much possible about which we don't know anything. Whether it is gene or IT technology, mankind is about to unhinge the system of Darwinian selection. We will produce a completely different type of person and they will have very different needs. Once I am able to download my entire brain content to a computer hard drive, who decides whether this computer is a being or not? And will I therefore need a home at all? Will I then link myself up to the Internet and become part of a giant collective which lets me access all other members' memories and experiences? Will I still need privacy?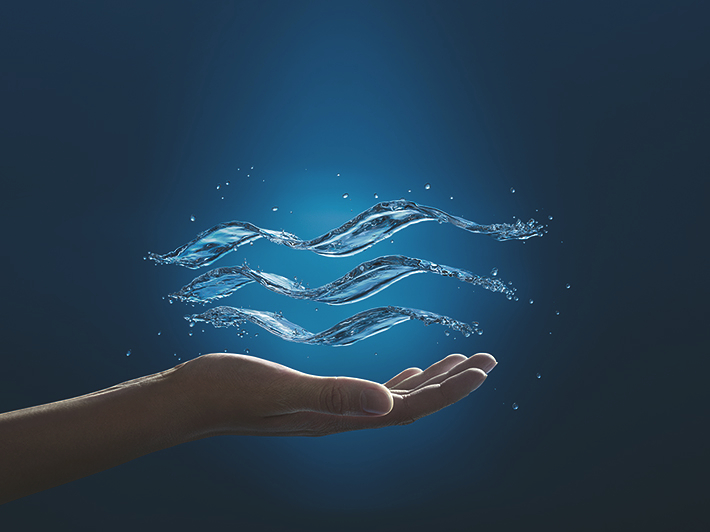 Mixed Use Highrise – Densification © AllesWirdGut
Some people claim that thirty years from now we will have the possibility of being immortal, or at least amortal, meaning that we may die as a result of accidents but that we can then reboot our lives endlessly. Other people say that this development will take another 500 years. I am convinced that the century we live in will be characterised by changes so massive that we can't even imagine them today. And yet, time and again we fall into the trap of believing that we can foresee the future, and time and again our predictions fail to materialise. While no one predicted the internet, in the 1960s everybody thought that the world was about to perish in a nuclear catastrophe which never materialized. Nevertheless, I am convinced that our lives will change dramatically. When we look at science fiction movies today, they essentially show today's human beings in technologically advanced settings where cars no longer drive but fly through the air. However, what they never show in these science fiction movies is the development of humanity and our society. And it is precisely this development which will change everything.